According to recent research into employee benefits, most employers find employees use four or more benefits. So having a wide range of benefits is important to ensure relevance to all of your staff.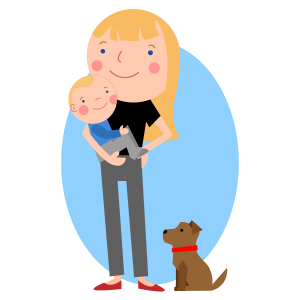 Enjoy Benefits offers UK employers of all sizes a range of salary sacrifice benefit schemes, which support and reward staff and save them money. 
At the same time, the National Insurance savings these schemes offer businesses means that companies mostly save money. On average, a company receives £3.12 back in savings for every £1 spent on benefits, the research found.
About the research
These findings are based on research by Enjoy Benefits director Vic Johnston for the University of Salford Business School in 2021. His study consisted of a review of existing research, quantitative data on 1,750 UK business's spending patterns on employee benefits, and a follow-up survey sent to a smaller group of participants.
The qualitative dataset was gathered mostly from the spending patterns of SMEs. This sets it apart from previous research in this field which looked at employee benefits in large businesses and corporations.
There are 5.82 million businesses with less than 49 employees in the UK, and only 43,300 businesses with over 50 employees. (Source: Gov.UK, 2019)
So given that most UK businesses are SMEs rather than large corporations, Vic Johnston's research likely provides a more relevant picture of how employee benefits are used in the UK today. 
The key takeaway, that spending on employee benefits brings greater savings to businesses, offers a new perspective on the 'value' of employee salary sacrifice schemes. 
While there are proven positive outcomes for individual employees (support, money saving) and for the workforce as whole (feeling valued and recognised), what Vic Johnston's research makes clear is that everybody benefits from employee rewards schemes – employer as well as employees. 
Interestingly, the study found that most bosses believe it's the employee who gains from staff benefits, rather than the business itself. This was a case of sentiment differing from the data.
Given that staff who engage with benefits programmes tend to use not just one or two benefits, but four on average, it makes sense to ensure there are benefits that will appeal to everyone.
According to Vic Johnston's study, savings to businesses go up the more benefits are used. This makes offering a range of benefits and communicating well about the scheme even more important.
The study also found that communication was key, and that staff engaged with their company's benefits scheme when it was promoted to them.
Range of benefits staff can choose from
Flexible working is one of the most popular employee benefits all round. "The most popular benefit to offer according to survey participants is flexible working arrangements which 88.6% of respondents indicated they offered," says Vic Johnston in his research summary.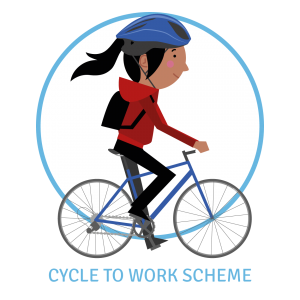 Childcare vouchers or nursery provision are also widely taken up by parents. However, they are only relevant and attractive to staff with young children in childcare. 
EAP is perceived as an essential benefit by many companies, especially during the pandemic which has affected the national mood and mental health.
And benefits that help employees get and stay healthy – like private healthcare, dental insurance, gym memberships and cycle to work schemes are also among the most popular offerings in benefits schemes.
Let's not forget perks, which can make employees feel there's something special about working for their company. Discounts on brands, technology and employee rewards vouchers can be a boost at certain times of year like Christmas and birthdays.
Will writing schemes and health and well-being portals and online courses can also come into their own at certain times of employees' lives.
More benefits mean more savings
Data from Vic Johnston's research shows that the more frequently a user engages with a benefits platform, the more a company saves. "So companies will make a financial benefit from encouraging their employees to engage with their benefits more. 
"The forces at play here are not clear, so consideration is required on whether the more benefits a company provides, the more their employees make use of the benefits, or vice versa."
If you'd like to talk to us about offering more employee benefits to your staff, or offering benefits for the first time, get in touch for a no-obligation chat. We have years of experience and a deep understanding of the value that employee benefits can bring to your business and your staff.
About Us
At Enjoy Benefits, we have great experience in helping companies of all sizes introduce benefits that are suitable for their workplace.
Benefits are easy to set up and ongoing administration is then run through a hub, allowing employees to manage their own benefits while the employer can see which benefits are proving popular and what level of take-up each has had.
If you would like an obligation free chat to discuss which benefits might work for your business and your employees, please contact us by calling 0800 088 7315 or using our Contact Form.