It doesn't take a genius to understand why private medical insurance, life assurance and income protection all experienced a surge in consumer interest post the pandemic. During times of uncertainty it's only natural to see the value of investing in a 'safety net' – whether it be a medical or a financial one.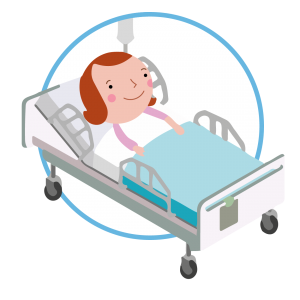 Conversely, some of us don't pay any attention to sick leave policies until we're off work long-term. How many of us know what the Statutory Sick Pay rate is? Have you ever read your HR policies on attendance and sick pay? 
Here we explain, in simple terms, the risk benefits available – how they could work for the employer and how they benefit employees.
Enjoy Benefits offers five different types of risk benefits, some of which are widely used and understood, for example pension schemes and private medical insurance. Others might be less familiar, but no less valued by employees and their families.
Private medical insurance 
The NHS is fantastic in most emergency situations, but sometimes you need more, and you need it now. This is where Enjoy Benefits' Private Medical Insurance scheme comes in. But how does private medical insurance work?
Private medical insurance (PMI) enables employees to obtain prompt treatment when there are long NHS waiting times. Providing a PMI scheme can enhance employee loyalty, aid recruitment and retention, and it can also directly benefit a company's bottom line by slashing absenteeism and presenteeism costs. 
Employees do not have to spend months off work or to struggle on in pain whilst unable to function at anything approaching their maximum. In addition, treatment and other appointments can be arranged at times that suit the workloads of the employee concerned and of their colleagues. 
The employee has the option to add their spouse/partner and/or children, which can be paid by the employer or by the employee via deduction from salary. Find out more here.
Pension schemes
Virtually all employees aged over 22 and earning over £10,000 a year must be enrolled into a pension scheme at the start of their employment. 
A major attraction to employers is the ability to receive tax relief from the government at their highest rate of Income Tax.
Employees are also protected by robust regulations. For example, annual management charges on funds are capped at 0.75%, and the suitability of pension schemes and their default funds are subject to regular governance reports. 
Find out more about how Enjoy Benefits can help with your company's pension scheme – click here.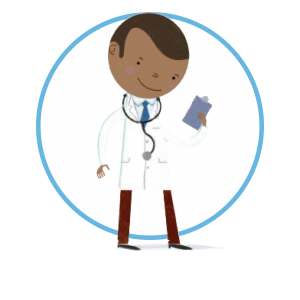 Critical illness cover
Group critical illness cover, as it's also known, enables employees to receive a tax-free lump sum if they are diagnosed with one of a stated number of serious conditions. Payment is made once they've 'survived' a period of 14 days – regardless of whether or not the illness affects their ability to work
Employers can choose between a basic list covering around a dozen core illnesses (like cancer stroke, heart attack, multiple sclerosis, Parkinson's disease and Alzheimer's disease) or a more extensive list adding a further 20 or 30 conditions
The product, which creates a P11D liability for employees, is typically arranged to pay out either one times salary or £100,000. It has evolved in importance to reflect the fact that many people now survive major illnesses may previously have proved fatal. 
This means they may need extra funds to help finance things like a quality holiday for recuperation purposes or essential adaptations to the home. 
Find out more about our group critical illness cover and how this cover could benefit your company.
Group life assurance 
Also commonly known as 'death in service cover', the Group life assurance risk benefit pays out a lump sum regardless of whether death occurs in the workplace or elsewhere. Payments are made to the beneficiaries that employees can nominate when completing 'nomination' or 'expression of wish' forms.
Group life assurance was already a popular employee benefit well before the recent pandemic. But interest in the cover has inevitably been boosted during the last couple of years as people have become more aware of their own mortality.
Benefit levels are typically arranged as multiples of between one and four times basic salary, and a 'free cover limit' normally enables employees to be covered without having to provide any medical evidence. 
Find out more about group life assurance and how this cover could benefit your company.
Group income protection
A group income protection scheme pays out a regular income if an employee is unable to work due to long-term sickness or disability. It is typically arranged to pay out a benefit equivalent to 50% to 60% of an employee's basic salary if they are unable to pursue their own occupation – as opposed to simply any occupation. Benefit payments start at the end of an initial 'deferred period' , which commonly lasts for either 13 or 26 weeks
The payments continue until the employee is able to return to work or, should this not be possible, until a specified retirement date, usually state retirement age. But there is also now a trend towards low-cost schemes that only pay out for a maximum of two to five years.
Find out how group income protection could benefit your business.
About Enjoy Benefits
To find out more about fitness benefits covered in this blog, take a look at all the benefits we offer, or get in touch with us for an obligation-free chat.
At Enjoy Benefits, we have great experience in helping companies of all sizes introduce benefits that are suitable for their workplace.
Benefits are easy to set up and ongoing administration is then run through a hub, allowing employees to manage their own benefits while the employer can see which benefits are proving popular and what level of take-up each has had.
If you would like to discuss which benefits might work for your business and your employees, please contact us by calling 0800 088 7315 or using our Contact Form.