By Guy Taylor
We all recognise the importance of our mental health. And nowadays people also expect employee mental health and wellbeing to be valued by employers. 
Since the lockdowns of 2020 and 2021 there's been a marked change in people's attitudes towards discussing their own mental health, with many opening up about their state of mind with refreshing honesty. 
Mental health charity Mind reports that 1 in 6 workers experiences anxiety, low mood and stress at work, More than half of adults reported that their mental health worsened during lockdown.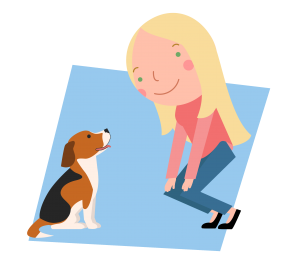 So, prioritising mental health and wellbeing has never been more necessary, especially with uncertain world events adding to uncertainty caused by the pandemic. 
Enjoy Benefits is proud to offer a comprehensive new wellness programme, designed by healthcare experts to cover the key areas affecting workers in the UK as we emerge from the pandemic.
Get in touch with us to find out more about our Wellbeing Programme by calling calling 0800 088 7315. Or you can Contact Us via our website.
Experts in employee wellbeing
Enjoy Benefits has teamed up with wellness expert Habitude, experts in creating programmes to strengthen corporate resilience and wellbeing. Our outstanding new suite of resources is aimed at helping employees with their emotional and physical wellbeing in the new post-Covid world we find ourselves in. 
The Wellbeing Programme features a collection of five videos on different key areas of mental health and wellbeing. There are also corresponding fact sheets and optional live Q&A sessions. 
Each video can be viewed in sequence, or as a stand alone video, allowing employees to get the right amount of information they need at their own speed. The videos are created as bitesize chunks, making them easy to digest. Individuals can dip in and out when they need to.
That said, we have noticed a trend among clients where they build a monthly wellbeing session into their team meetings, so that they can discuss and support each other as a team. This works really well for encouraging positive conversations around mental health and helps co-workers look out for, and support, each other.
Five wellbeing videos
We are incredibly excited about this series and hope you are too. The five topics covered by the videos in the wellbeing programme are: 
Mental health awareness

Sleep

Emotional agility

Nutrition for mental health

Financial wellbeing
Mental health awareness
This video helps us understand that everyone has mental health. It explores common issues such as depression and anxiety, and helps people spot the signs and symptoms in themselves and in others. We also provide a language to help people begin conversations about mental health with staff or colleagues, and foster a supportive working place for people who are struggling. 
Sleep 
Good sleep is fundamental to emotional stability and resilience. Many people are finding this really challenging right now. Our nutritional therapist is a consultant to the London Sleep Centre and brings her expertise from working with insomniacs to the session, providing practical tips for better sleep. 
If your business involves shift patterns for employees, good sleep practices are even more essenation. This BBC article explains the surprising link between sleep, diet and wellbeing, especially among people who work night shifts.
Nutrition
While our thinking strongly influences mental wellbeing, there are also biological factors that can influence our minds' state, contributing to the symptoms of depression and anxiety. The Nutrition video shares what some of these markers are and how to test for them. 
Emotional agility 
The emotional agility video focuses on providing people with the practical tools needed to 'de-escalate' their nervous systems and manage any anxiety they may be feeling in these uncertain times. 
Finances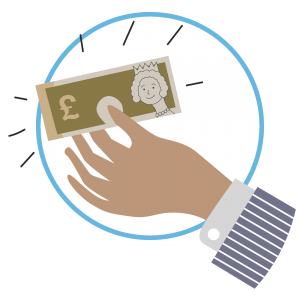 Money worries may be at the forefront of many people's minds at present – there is a level of uncertainty around cost of living rises and the impact of world events on the economy. 
This video shares the basics around budgeting and explores the ways employees can begin building the foundations, even in times of economic hardship, that will lead to a more financially stable future. 
Our new Wellness programme will help businesses offer support to employees during challenging times. Being open about mental health promotes a positive culture in the workplace, strengthening the relationship people have with their employer.
As we come out of winter, and the restrictions of the pandemic start to fall away, many people may be worried about returning to offices regularly and resuming the busy pace of life we were once all used to. And some people will have health fears, with fewer restrictions in place.
Prioritising mental health and wellbeing in the workplace, and offering resources to boost these, will go a long way to navigating this 'new normal' together. Take a look through our Wellbeing Programme and please get in touch with us to discuss adding this to your benefits package, or starting a relationship with us to offer this innovative and accessible programme to your staff.
About Us
 At Enjoy Benefits, we have great experience in helping companies of all sizes introduce benefits that are suitable for their workplace.
Benefits are easy to set up and ongoing administration is then run through a hub, allowing employees to manage their own benefits while the employer can see which benefits are proving popular and what level of take-up each has had.
If you would like an obligation free chat to discuss which benefits might work for your business and your employees, please contact us by calling 0800 088 7315 or using our Contact Form.