In this 'My Benefits' series of blogs, we discover how employees from all walks of life are getting the most out of employee benefits. It's proven that employees tend to engage with four or more benefits offered by their employer. How does this differ for people at different stages of their lives and careers?
This second 'My Benefits' diary comes from Lou, a 53-year-old charity administrator. Lou lives with her cat Maisie in Nottingham. She has a busy social life and helps her elderly mother who lives nearby.
Lou: My four benefits for 2022
As I've got older, I've come to value the importance of looking after myself, and actively enjoy doing so. Eating well, yoga and running are all important parts of my routine these days, but these can only go so far. This is where the health and wellbeing benefit comes in.
A sense of security is also important to me, and this is reflected in two of my employee benefits choices. And I value flexibility to spend some extra time with friends and family. Below are the four benefits that I chose for this year, which fit in with my lifestyle, and my time of life and career.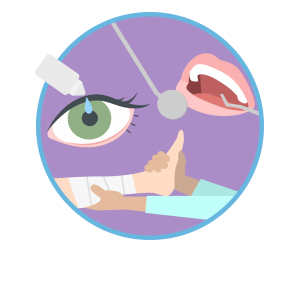 Health and wellbeing
Life has its ups and downs and I've discovered the rewards of reaching out and getting advice from experts. Help when I'm not sleeping, advice on budgeting to get through lean periods and techniques to help deal with stress have helped me to stay mentally and physically healthy. They've been key to a well-balanced personal life and consequently, a productive, happy professional one. 
Getting this kind of support off my own back would feel like a luxury and I wouldn't know where to start. Knowing it's there when I need it and having all that expertise to use alongside all the other things that make a difference to mind and body, means everyone benefits from a balanced, nourished me! 
Find out more about the Enjoy Benefits Health and Wellbeing scheme.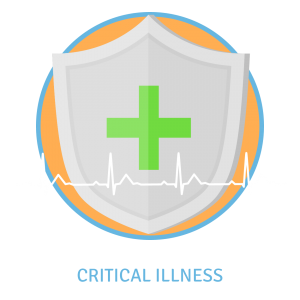 Group Critical Illness Cover
After a health scare, a few years ago, which kept me off work for 18 months, it was a shock to realise that I wasn't invincible anymore. With no-one else to rely on at the time, the prospect of having my career and regular salary end overnight became a real possibility and I suddenly understood the value of having an income when you're unable to work. 
I'd never thought seriously about critical illness cover before. I never thought I'd need it – who does? Especially when in my younger days the after-effects of a late night were the worst I had to endure. Spending money on going out and treats was much more appealing and health insurance wasn't something anyone I knew ever talked about. 
The shock of an unexpected illness and all the worries that go with it has now made it as essential as the more 'exciting' things I spend money on, and takes away the worry should it ever happen again.
Find out more about Group Critical Illness Cover here. Enjoy Benefits offers a full suite of risk benefits for employees.
Healthcare Cash Plan
As someone who wears glasses, I'm fully aware of the eye-watering cost of buying new ones – something I've had to do more regularly as I've got older. The specs I only used to need for driving have evolved into varifocals I wear all the time and that's one of the reasons I didn't hesitate to choose a healthcare policy that enables me to claim back the cost of what's becoming a regular expense. 
My teeth are pretty good but add in paying for a regular check and clean and it all begins to mount up. The Healthcare benefit is a useful financial cushion which gives me the confidence to look after my health and a way to manage any larger payments for new lenses or dental work, as well as an option for physio which was brilliant for an injured shoulder after I took a tumble at the gym. 
An unnoticed adjustment to my salary each month is so much better than the pain of toothache and definitely something to smile about. 
Find out more about the Healthcare Cash Plan.
Holiday purchase scheme
Time away from work helps me to be more productive when I'm in work, so I didn't hesitate to opt for the chance to buy more holiday allowance. It was the first benefit I chose and one I've had for the last few years. 
I love not having to ration days off and it's meant I've been able to take advantage of unexpected invitations or a long-weekend away without having to rush back on a Sunday. 
Being able to extend my holiday entitlement has also given me the flexibility to step in and support my family when needed, in particular my brother who cares for my elderly mum. 
Being able to take a couple of days off work and step in means he can get a well-earned rest and time away with his family so everyone's happy! 
Find out more about the Holiday Purchase Scheme, also known as the Holiday Exchange benefit.
About Enjoy Benefits
To find out more about the benefits covered in this blog, take a look at all the benefits we offer, or get in touch with us for an obligation-free chat.
At Enjoy Benefits, we have great experience in helping companies of all sizes introduce benefits that are suitable for their workplace.
Benefits are easy to set up and ongoing administration is then run through a hub, allowing employees to manage their own benefits while the employer can see which benefits are proving popular and what level of take-up each has had.
If you would like to discuss which benefits might work for your business and your employees, please contact us by calling 0800 088 7315 or using our Contact Form.