In this 'My Benefits' series of blogs, we discover how employees from all walks of life are getting the most out of employee benefits. It's proven that employees tend to engage with four or more benefits offered by their employer. How does this differ for people at different stages of their lives and careers?
The first 'My Benefits' diary comes from Guy, a 39-year-old web producer. He's a dad to two children, aged one and four, and lives with his wife and daughters in Cheshire.
Guy: My four employee benefits for 2022
The suite of employee rewards that I enjoyed as a single 20-something has, over the last decade, metamorphosed into an entirely different set of benefits. The surprising thing to me is that, rather than finding this change depressing, I'm actually relieved – relieved that I've found an employer that offers a wide range of benefits that cater for me as my needs change. 
'Must haves' that never crossed my mind in my 20s have rapidly climbed up my to-do list in my 30s. Creating future stability for my family whilst maintaining my health and wellbeing are now my top priorities.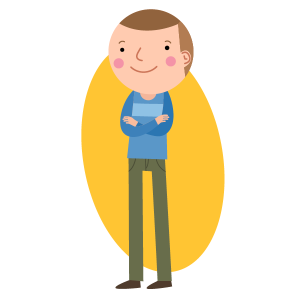 1. Flexible working 
As a dad with two children in nursery I can completely understand why flexible working is one of the most popular benefits offered by employers. 
For me, flexible working is the employee benefit that has both the biggest and the most positive impact on our family life and my work-life balance. When we decided to start a family neither my wife nor I wanted to fully give up work – as tempting as it was when we discovered how eye-wateringly expensive childcare was going to be. 
We eventually settled on using nurseries to care for our girls, but we top that up with help from my mother in-law. Getting her services for free helps reduce those expensive nursery fees, but there are still childcare gaps to be plugged, and it would be financially difficult for us both to work full-time and cover fees for two nursery places. 
So in 2018 my wife made her first flexible working application and she has been working flexibly ever since. This saves us hundreds of pounds in childcare fees every month. 
In 2022 my wife will continue to make a salary sacrifice and work less to fit in with my shifts and cover our childcare gap. That said, I've also not ruled out flexible working myself in future, and it's reassuring to know that it is a benefit that will always be available from my employer. After the craziness of the past two years, we just don't know what's around the corner.
2. Holiday purchase scheme
Having worked for my current employer for over seven years, this year is the first year I've felt financially comfortable enough to participate in the Holiday Purchase Scheme. Achieving a good work-life balance has become increasingly important, and buying a few more days leave has taken the stress out of holiday planning. 
Instead of spending my summer holidays visiting places like Ibiza and Glastonbury like I did in my 20s, I now want to use my time off work to carry out home improvements, see old friends, catch up with my parents and take my children to the beach for a week. 
I also want to take off the occasional half day for unmissable moments in my childrens' lives such as their first Nativity play or first sports day. Doing all of this in 25 days per year was turning into a real struggle. Now I feel I've got enough leave to cover both my needs and the needs of my family.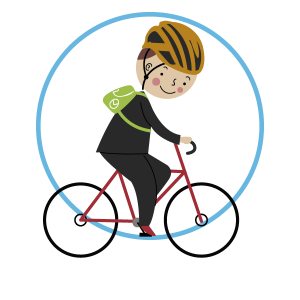 3. Cycle to work scheme
As a working parent I don't have lots of free time to exercise, and with a baby who wakes up frequently the last thing I want to do is hit the gym at 6am. But, now that I'm working from the office more frequently, I intend to incorporate exercise time into my commuting time, and cycling to work allows me to kill those two birds with one stone. 
The cycle to work scheme can save me up to 42% on the price of a bike, so I'll be saving money whilst maintaining a healthier lifestyle, not to mention doing a small bit for the planet. The scheme works by my employer buying me my bike and then hiring it back to me as I repay them through a salary sacrifice over 12 months. Companies save on employers National Insurance, so for every £1,000 the company spends on bikes, it saves £138 in NI. 
Of course I'll use my bike for commuting but I'm really looking forward to using it for leisure, taking some long rides which will, punctuated by stops at country pubs which Cheshire has in abundance.
4. Will benefit
I can't dress this up as 'exciting' or 'glamorous', but 2022 will be the year that I put pen to paper (or fingers to keyboard) and write my first will. Yep, I'm hitting up the proper grown-up planning as I hurtle towards middle age. To be frank, before marriage and children I didn't feel that I had enough assets to make a will worthwhile. I thought that a legal professional might laugh at me trying to bequeath my early 2000's vinyl collection to my best mate – and they may well have laughed – but the pandemic has made me realise that life can be unexpectedly short. 
Your gran is probably right, this stuff IS important. Don't put it off too long. The will writing benefit provides employees with the convenience of making a will through an experienced specialist provider and spreading the cost over 12 months through a salary sacrifice arrangement.
About Enjoy Benefits
To find out more about the employee benefits covered in the blog, take a look at all the benefits we offer, or get  in touch with us for an obligation-free chat.
At Enjoy Benefits, we have great experience in helping companies of all sizes introduce benefits that are suitable for their workplace.
Benefits are easy to set up and ongoing administration is then run through a hub, allowing employees to manage their own benefits while the employer can see which benefits are proving popular and what level of take-up each has had.
If you would like to discuss which benefits might work for your business and your employees, please contact us by calling 0800 088 7315 or using our Contact Form.