Setting up a workplace nursery is an investment in your business and your employees.
Currently, a workplace nursery is the most popular choice of benefit because it offers staff the greatest savings.
Childcare can be incredibly expensive and often costs more that a person's mortgage or monthly rent. This means that new parents will sometimes quit their jobs to stay at home and care for their child.
With a nursery scheme in place, your employees will be able to return to work after maternity or paternity leave. They will be more focused, knowing that their child is cared for.
Read on to learn how to set up a Workplace Nursery Scheme and the ways in which Enjoy Benefits can make the process easier.
Contact us online or call 0800 088 7315 to speak directly to a member of our team.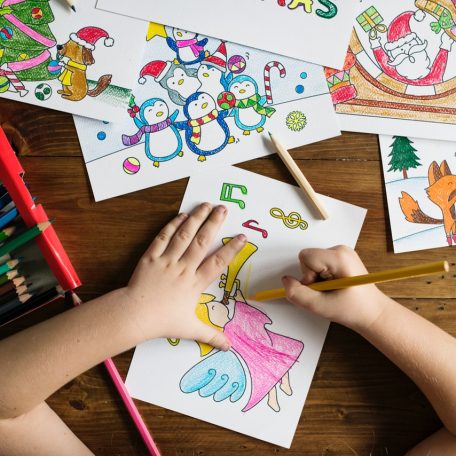 What is a Workplace Nursery Scheme and what are the benefits?
The concept of setting up a Workplace Nursery Scheme is that the employer pays the cost of childcare on behalf of their employee. In return, the employee earns a slightly lower wage.
By doing this, the company is fully supporting employees in their return to work decision after the birth of their child.
Setting up a workplace nursery should cost the business nothing, but should encourage higher levels of staff retention. It will also attract younger, forward-thinking individuals who are at the age where they may wish to start a family.
The scheme offers staff the potential to save £2900 – £4200 per year (more for parents with multiple children) and reduces the need for them to take unpaid leave.
Both employers and employees receive reduced tax on income and National Insurance through this benefits package.
In addition, the nursery with which the business establishes a link will receive supplementary funding through offset National Insurance contributions. The parents then have a say in how this funding is spent.
The Workplace Nursery Scheme has fully replaced the Childcare Voucher Scheme, which closed to new applicants on 4thOctober 2018. Employees who are already on the voucher scheme can opt into the workplace nursery benefit as well.
We have a savings calculator on site for you to explore the financial benefits of setting up a workplace nursery.
How To Set Up a Workplace Nursery – Step by Step
Setting up a workplace nursery is surprisingly simple, especially if you use a benefits provider such as Enjoy Benefits, which already has the framework in place.
There are a number of requirements that must be met in order for HMRC to approve the scheme and establish tax or NI exemption. A benefit provider can help ensure that you meet these.
Step 1
Choose which local nursery you wish to partner with on this scheme. Enjoy Benefits can arrange the contract, which will usually be run over a set period of 6 or 12 months. The contract will confirm the fees payable to the nursery and the amount of additional funding the nursery will receive.
Step 2
HMRC requires the employer to 'partially or fully fund' the nursery for the term of the contract. Enjoy Benefits will handle all of the admin on your behalf. We will invoice the employer for the fees and then transfer the money into the nursery account at the beginning of every month. You will only have to make one payment a month, which covers all the children under your care collectively.
Step 3
To maintain the scheme, face-to-face meetings must be held once a year at the commencement of the contract. This will take place at the nursery and will involve the employees using the scheme, representatives from Enjoy Benefits and the nursery staff. The meetings only take one hour but discuss the important matter of how the extra funding can be used to benefit the children. Enjoy Benefits will arrange these meetings and send a copy of the minutes to each party. We will then make a phone call to check-in with the nursery half-way through the contract.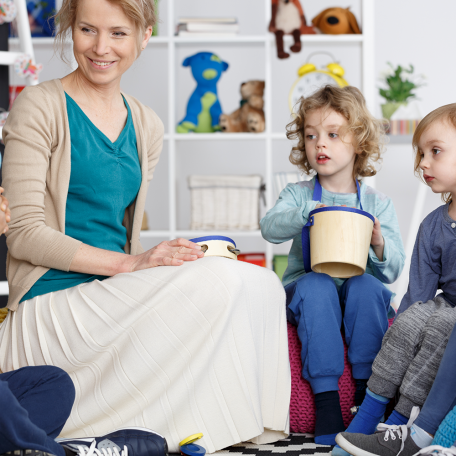 Enjoy Benefits' Workplace Nursery Scheme
Enjoy Benefits offers a cost-free service that covers all admin involved in the Workplace Nursery Scheme. This includes full implementation and marketing of the scheme, as well as ongoing scheme management.
We have been running the nursery benefit since 2002 and have been facilitating other schemes for even longer.
Our job is to make running your benefits packages as easy as possible so that you can focus on running your business. To that end, our services are primarily web-based for ease of access and use. Should you need to talk to a member of our team directly, our lines are open at any time and we have an average call-back time of one hour.
We will assign you a named account manager who will guide you through the process of setting up a workplace nursery. They will act as your liaison for the duration of the scheme and are there to make sure that both you and your employees are reaping the full rewards of the benefit.
View our client testimonials here.
To find out more about how to set up a workplace nursery, contact us online or call 0800 088 7315. We can talk you through the process.