Our Employee Travel Schemes package is a tremendous asset for both employees and employers.
Our employee travel benefits include car parking season tickets, cycle to work scheme, and a leased car scheme.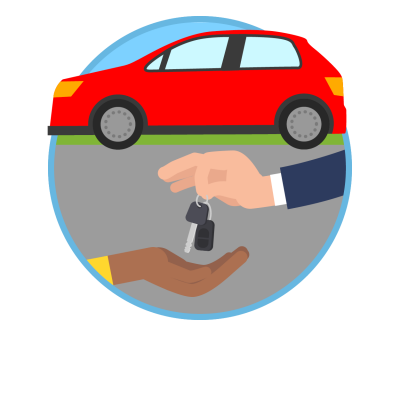 How We Help Employers Run Travel Schemes
Sign up with Enjoy Benefits and all the set-up administration of our Employee Travel Benefit schemes are taken care of for you. And, crucially, there is only upside as these travel benefits are no-cost or low-cost to employers.
You simply reap the benefits of being able to reward your staff and keep them loyal and motivated.
Further, we have hugely advanced the ease of use of employee travel benefits by introducing the EB Hub.
We strongly recommend you take this for a FREE test drive and see how easy it is for you to administer not just employee travel rewards but a host of other employee benefits.
It's a free online portal allowing you to turn on and turn off benefits for your team along with everything you need to know about them.
To find out more please call 0800 088 7315
Range of Employee Travel Schemes
For most employees, driving to work and parking is becoming an ever increasing expense.
This is why employee travel reward schemes are regarded as such a great perk.
With car parking increasingly expensive, our discounted season tickets from NCP, Euro car parks and others give employees one less daily cost to worry about.
Enjoy benefits travel scheme allows your staff to choose the car park most convenient for them.
This has proven to be a very popular employee travel scheme both with employees and employers. Employees make financial savings and employers have punctual, contented staff.
More details of our car park benefit schemes
Getting a significant reduction on a high quality bicycle is a sure fire way to inspire more employees to take to the roads on two wheels rather than four.
And our scheme makes it simple for you to provide this compelling employee perk at little or no cost to you with bicycle costs recouped through salary sacrifice and NI.
It's not only desirable bikes that your employees can get, but desirable cars too!
Out car benefit scheme helps you help them to the car they want using salary sacrifice.
With savings available to you too, the employer, this is a fantastic staff retaining benefit. Check it out now
To find out more about travel benefits for employees or indeed any of our other benefits please call 0800 088 7315, or use our contact form.