Feeling valued at work is linked to better physical and mental health, as well as higher levels of engagement, satisfaction and motivation, longstanding research by the American Psychological Association reveals.
At Enjoy Benefits, we believe that offering a comprehensive range of employee benefits is a great way to make staff feel valued. It also supports them at different times of their lives, and saves them money. In short, all the things that lead to a healthy and productive relationship between employer and employee.
There are so many ways that employee benefits can strengthen the bond between employers and their workers, and it's worth exploring some of them in more depth here
Building connection for working parents
Workplace nursery provision is a great way to support staff with young children. Childcare is a big part of most working parents' lives and a significant cost, which increases with each child.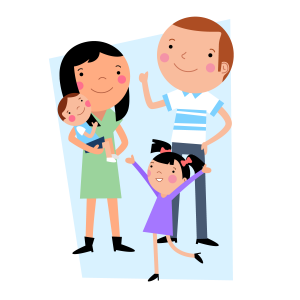 Under the scheme, parents can choose any approved Workplace Nursery for children under the age of 5. It provides the potential for the greatest savings of any of the benefit schemes we offer. Parents are able to save around £4200 a year if their nursery fees are up to £1000 a month.
Find out more: Workplace nursery benefit
Support during 'return to the office'
With the easing of restrictions put in place to deal with the pandemic, we'll see people returning to offices – whether in 'hybrid' working models or full time. This transition has been shown to be stressful for some staff, concerned about their health and also the impact that the change will have on their daily lives and mental health.
Our new Health and Wellbeing videos and fact sheets are designed to help staff with their emotional and physical wellbeing in this new post Covid world. The programme addresses these different aspects connected to health and wellbeing:
Sleep

Emotional Agility

Nutrition

Finances

Mental Health Awareness
Find out more: NEW! Health and Wellbeing
Reward and celebrate employees
Employee reward schemes are a really simple way to make staff feel valued. Recognition vouchers can be used to celebrate birthdays, weddings and other significant events in employees' lives. They're a great way to say 'thank you' for a job well done too. 
Having reward vouchers makes it easy for managers to recognise success and celebrate special moments. They are easy to assign and give staff a wide range of options for buying what they want.
However, managers should beware of using them as a tick box and something that's disconnected from employees' achievements or lives. They need to give people a meaningful sense of appreciation, as this article in the Harvard Business Review explains.
Find our more: Employee Rewards Schemes
Insurance plans are popular
The global insurance advisory and brokering organisation, Willis Towers Watson, conducted research into the employee benefits most valued by staff. 
The benefits that the 2,000 UK employees polled said they valued most were: contributory pension schemes (63%), followed by health insurance (43%), life insurance (40%), critical illness cover (35%), and health cash plans (32%).. 
We offer healthcare and medical insurance plans to help your staff feel secure no matter what life may throw at them. And to plan for the future, the will writing benefit lets employees make a will through an experienced specialised provider. The cost is paid over 12 months through their salary.
Find out more: Healthcare cash plans and Private Medical Insurance
Connecting with staff
Recognising your staff as people, with priorities outside of the office, is an important way of making them feel connected to their workplace. 
Connection has been shown to be one of the driving forces of workplace satisfaction – whether this is connection to work colleagues as friends, or connection to the organisation itself. 
Employee benefit schemes and salary sacrifice schemes acknowledge the importance of life beyond the workplace. They give employers the opportunity to be involved in their employees' lives, providing support and assistance in areas that have a big impact – for example, health, childcare, and transport.
We can help deliver this connection via employee benefits. Get in touch with us to find out more, and have a look at the variety of services we offer on our website. And take a look at this blog post that explains how much employers benefit from employee benefits too.
About Us
At Enjoy Benefits, we have great experience in helping companies of all sizes introduce benefits that are suitable for their workplace.
Benefits are easy to set up and ongoing administration is then run through a hub, allowing employees to manage their own benefits while the employer can see which benefits are proving popular and what level of take-up each has had.
If you would like an obligation free chat to discuss which benefits might work for your business and your employees, please contact us by calling 0800 088 7315 or using our Contact Form.